We know precisely how complicated life in a real estate business can get. When different people use different work processes, that can quickly lead to risky key-person dependency. And when a business' departments use separate systems, numbers tend to go missing or be rounded off – along with assumptions, these details can easily have huge effects. Then there's the issue of essential parts of the business being done manually, which often leads to numerous minor stressors that pile up; suddenly, there's an overwhelming amount of things that need to be corrected or redone. Thankfully, there's an easy solution to all of this – our Treasury Management System, designed specifically for the real estate industry and all its challenges.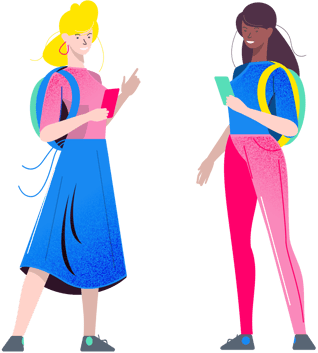 Our treasury management system solution is a 100% cloud-based system with a modular design where every segment is developed for the needs and wants of real estate companies. Before we dive deeper into the system's different features and how they can assist you and your business, let's look at what a TMS is. The basic definition of a Treasury Management System is a software application that automates managing a company's financial operations. So, what does that mean for real estate companies? Well, for starters, a digital work process leads to an increased control function.
With standardized digital processes used by everyone in the company, the data is used and interpreted in the same way. Standardized processes and cloud-stored data also efficiently eliminate any key-person dependency. The reason why this is so important is that key-person dependency is a risk factor that can quickly become very expensive; processes being individually created and data stored in regular excel-sheets is, quite frankly, a recipe for disaster. The moment that person no longer is available for whatever reason neither is the information that person was responsible for. With all the data stored easily accessible in the cloud and your processes standardized, you can access the information you need, wherever and whenever you need it.
Another great aspect of the entire organization using the same cloud-based system and unified processes and routines is that all the reports, no matter their purpose or which department creates them, use the same material and data. That way, the system ensures that all the produced reports are correct and up to date, whether they're made for budget work, continuous follow-ups, or annual reporting. Of course, this also enables a digital transformation and development of the company's financial function, since the processes already are streamlined across the organization.
Find out more about how we can help you with your reports by downloading our report guide here.
In other words, using modern financial tools can really improve your financial control and help you keep track of your finances and debt management, something many businesses struggle with. With the right tools, you can avoid unnecessarily high-interest costs, increased financial risks, inadequate reporting, inconsistent workflow, etc. So, what are the most important reasons you should upgrade your toolset? Well, there are five main reasons we believe every company should use modern financial tools:
It boosts transparency

Ensures accuracy

Centralises financial data

Generates reports

Streamlines workflows
So now that we've taken a look at what a Treasury Management System is and how it can help your organization's financial work, let's dive a little deeper into what makes our service unique: its scalability and real estate industry-niche.
Our TMS Is a Scalable Real Estate Expert
Our entire system has a modular design, meaning it allows you to choose the features you need and not have to pay for anything you don't. This means that our system works for any real estate business, no matter how big or small your company is. It also means that the system can scale up as your business changes. Debt portfolio tools that help you administrate your loans and financial information more safely or eliminate time-consuming manual work with our accounting export tools and flexible API – just pick the modules you need and then add and subtract as your business changes. In other words, it's a cost-efficient solution made to fit you and your business. And keep fitting it.
There are many Treasury Management Systems on the market, but most of them aren't tailored to the real estate world. And let's be honest, there are things the general systems just don't quite get. Our system is designed exclusively for the real estate industry and all of its specific challenges. An excellent example of an industry-specific feature our system has is that it gathers all the information about your debts, loans, and property data in one place – and links it all together.
For example, you can use our user-friendly system support to set your own internal interest rate on your intercompany loans. Historically, a lot of companies have given their intercompany loans a fixed interest rate since that often seems like the easiest solution, administratively speaking. The problem is that the market can be unpredictable and pivot suddenly. When that happens, there's a significant risk that the external debt's market interest rate and the interest rate of the intercompany loans differ vastly.
Therefore, we recommend that the intercompany interest rate follows the external agreements' interest term so that you eliminate that risk entirely. In our treasury management system, you can also state your internal interest rate and ensure that the rate is updated on all your intercompany loans simultaneously.
All the data is presented in easy-to-understand diagrams to give you more clarity and structure when working with your finances. This way, you get a better overview of all your financial information, allowing you to make better and more informed business decisions. The system also provides you with tools that give you the correct loan-to-value ratio on individual properties and portfolios by connecting them to the relevant loans. And thanks to our import tool, you can easily keep the market values up-to-date.
You can also see your cash flow, both payments, and disbursements, filtered by different periods so that you can easily plan and secure your liquidity. All the documentation is saved in the system, ensuring that everyone can access it when needed, which, as a bonus, further eliminates important information lost due to key-person dependency. Every part of the system is designed and built to be helpful and user-friendly to make sure you have the best conditions possible to make your job easier and more efficient. And since we know that the real estate industry is full of critical time frames, the system also has automatic reminders, so you never miss any important deadlines.
A Treasury Management System is, in other words, a quick and easy way to improve your financial risk management – which also happens to be one of the most essential and critical parts of the financial work at a real estate company. Risk management secures the financial basis and minimises how your costs are affected in a more challenging market situation. The key is to be proactive and well aware of the financial risks the company is currently facing – and any risks that might arise in the future.
At first glance, risk management can feel overwhelming. That's why it's important to break it down into individual steps. When approaching it that way, financial risk management can be summarised in four relatively easy steps:
Analyse your costs.
Analyse your key numbers.
Work through the financial strategy thoroughly.
Evaluate and revise when the situation changes.
Another of our TMS' great features is that it can help you out with your interest rate swaps. Historically, banks have, as you probably already know, had significant, hidden margins. These hidden margins make it nearly impossible for most real estate companies to figure out a reasonable rate when it's time to negotiate the price of their interest rate swaps. Our system supplies you with the latest data on the market, so you can ensure that you have all the information you need when negotiating with the bank – increasing your chances of getting a fair price on your interest rate swaps.